The Rooster familiar. His knight partner is
Hoshikawa Subaru
.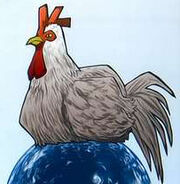 Appearance
Edit
A white chicken with a red comb and wattle.
Personality
Edit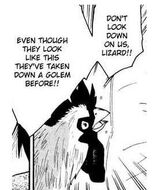 Lee is very aggresive, oblivious and loud and constantly shouts his opinions to the disdain of Subaru. He often embarasses her with his comments and orders him to shut up.
He openly hates Shinonome Mikazuki because of his relationship with Subaru and his over-protective personality.